The "Roth Synagogue Dialogues" and the Series "Encounter" in Memory of Herbert Roth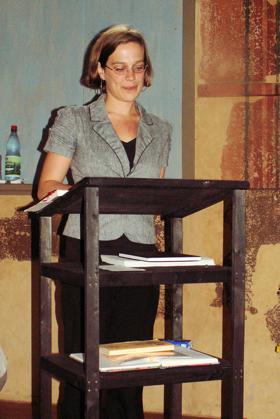 The series "Roth Synagogue Dialogues" touches on both historical and current political topics, in particular the history of Judaism, the persecution of Jews in the Third Reich, and developments in Germany following World War II. The series also includes presentations on human rights violations, violence, and intolerance in other parts of the world. The memory of the Shoa (the Holocaust) demands that we actively promote democracy, tolerance, ethical behavior, and mutual respect regardless of differences in religion or creed. Through this series we hope to build awareness of this responsibility.
The "Encounters" series was made possible by a 2013 grant from the Roth family in the USA in honor of the 90th birthday of the Holocaust refugee, Herbert Roth. The money goes to support projects for five years designed to fight discrimination and prejudice. In 2015, for instance, the money was presented to the student exchange program between the Ricarda Huch School in Giessen and the Eldad High School in Netanya.